Modern Rugs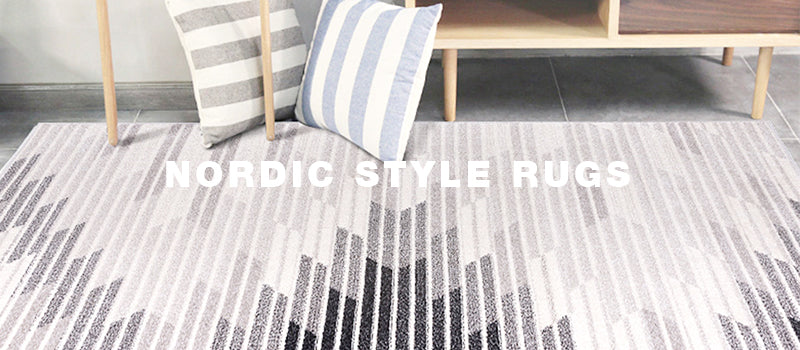 Nordic Style Rugs
Love a modern clutter-free interior that is layered with comfy textures? Nordic Design is a trend that is here to stay - and we are loving it. Embrace the clean lines of your home and add rich Moroccan style rugs to bring a feeling of warmth and texture to the interior.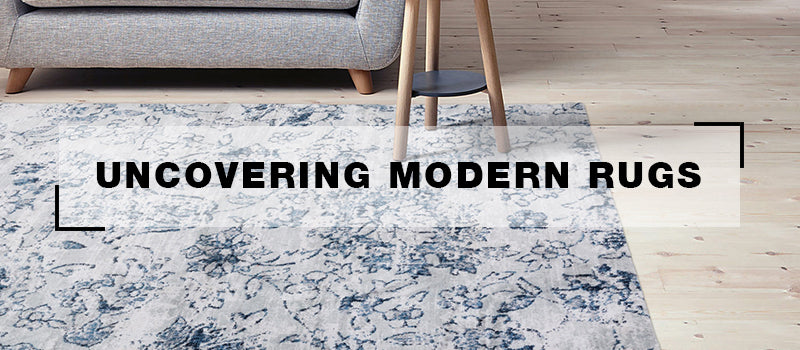 Uncovering Modern Rugs
Are you thinking of buying a modern rug for your home, and get lost in all the terms? Traditional versus transitional, contemporary versus modern, area rug versus throw rug- we could go on and on… Never fear, in this article we'll break down these terms and discuss how to select the perfect modern rug for your home. Whether you want to feel vogue, hip, crushingly contemporary or simply tie your home together with a warm natural piece, there is a rug out there for you.  
What are various kinds of modern rugs
Modern rugs come in all shapes and sizes, colours and patterns. A large range of fibres are available from easy-to-clean synthetics such as viscose and polyester, to organic fibres including silk, sisal, jute, coir wool and cotton. Coir is a course but durable sustainable fibre made from coconut husk. Whereas silk is more delicate, expensive and has a beautiful sheen. Australian and New Zealand wools are known for being cleanable and crush resistant making excellent carpets and rugs. Many contemporary rugs are a blend of natural and synthetic fibres making them durable and high quality with a beautiful look and feel.
What are transitional modern rugs?
A simple way to think about a transitional rug is a blend of traditional and contemporary styles. Traditional rugs generally refer to styles such as Oriental, Persian, European or Victorian. They use traditional patterns, floral styles, borders and big central motifs. Contemporary rugs are totally different. They are usually eye-catching bold western designs, featuring saturated bright colours with strong geometric patterns or abstracted elements. These striking rugs work well in new offices and twenty-first-century homes and tend to change with contemporary fashion trends.
Transitional is a more casual and relaxed style that fits in with a wide range of interiors. These rugs often have a more natural and organic feel. Their neutral tones work well with wood, stone and tiled flooring. Transitional rugs tend to incorporate timeless patterns, blending contemporary abstraction and repetition with traditional elements or motifs, making them comfortable and welcoming in either setting.
How to make your home attractive by using exclusive modern rugs and carpets?
If you love to stand out from your neighbours or want to make a unique impression on your guests, consider investing in more exclusive rugs and carpets, that are one of a kind or part of small design batches. As well as a carpet's practical attributes, such as absorbing noise, protecting your floors and bringing warmth to a space, an exclusive rug will help set a theme in your room. Unique carpets add character and tie together a space, creating lasting memories that you'll cherish for years to come. 
How do you distinguish between low quality and high-quality modern rugs, and what qualities characterised a well-made modern rug?
Practically speaking, there are a couple of key characteristics to look out for and consider when selecting your new rug. Even if you have fallen in love with a bold new modern rug, take the time to check its colour fastness and stain resistance. Nothing is worse than not being able to get a stain out of your new masterpiece, or washing your rug to find the colours start to bleed into each other or onto surrounding soft furnishings.
Also check for strange smells in the carpet, wet and dry, whether its mildew proof and, although it sounds extreme, check if your selected carpet is flame retardant. Lastly, considering the rug's location in your home think about its sound insulation levels and durability in highly trafficked areas.
What are good anti-flea, pet safe modern rug/carpets treatments for the home?
A nasty flea infestation can happen in any home with loving pets, so its great to be prepared in case your pet brings in some new and not so nice critters to your carpet or rug. Fleas love warm humid locations, and a cosy carpet is a perfect place for them to nest. If you are concerned about your rugs and carpets, airing them out in a breezy location every month or so is a great anti-flea precaution.
 A simple way to rid your rug of fleas is by vacuuming it regularly (every two weeks or so). Use the nozzle head of the vacuum cleaner and focus on highly trafficked areas or places where your pet loves to roll and lay. Also, vacuum nearby furniture to stop the infestation from spreading. Then dispose of the vacuum bag outside.
 High-temperature steam cleaning is another great solution, as the temperature will kill germs and bugs. Steam cleaners are now readily available at supermarkets for low prices or invest in a professional service. Also, clean and dry your pets bedding daily at a high temperature until the infestation stops.
Where to buy Wool Designer Rugs in Australia with discounts? What is the best online rug and carpet store?
Rugaustralia is a great source for your next modern rug. They offer beautiful quality pieces with a high level of service (and 10% discount for those who love a good deal). Their website (https://www.rugaustralia.com.au/ ) is easy to navigate and has a great selection of rugs and carpets shown in crisp high-quality photographs.